Badge Buddies
Join us on Saturday, October 30th, 2021 starting at 9:00am from Wasena Park for the Spooky Sprint 5K as we cheer on our kids and cops toward their shared goal of their FIRST TIMED 5K TOGETHER! We hope members of our community will come cheer on our participants who have been training for the past several weeks to celebrate this challenging accomplishment. CLICK HERE TO REGISTER FOR THE SPOOKY SPRINT 5K!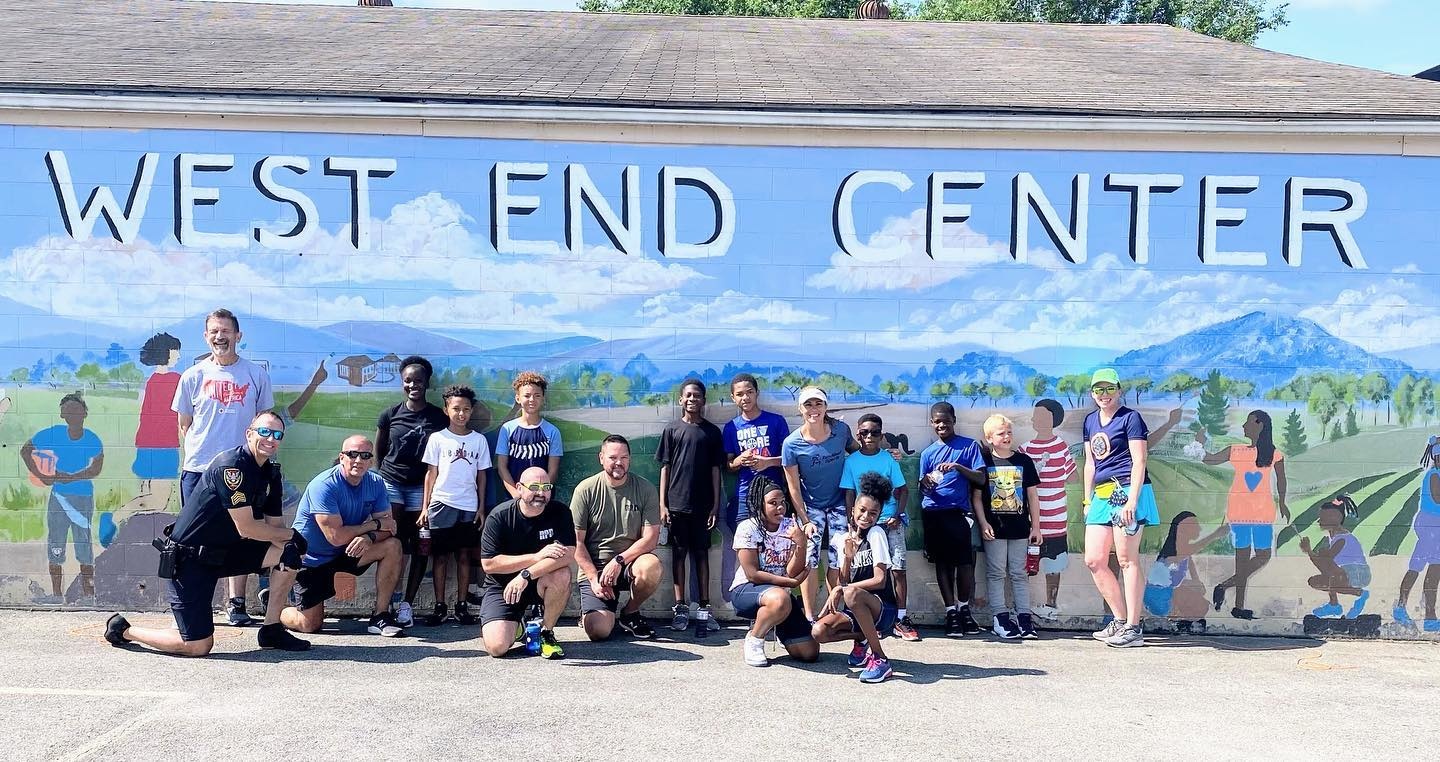 Can't make it to the Spooky Sprint 5K and want to support our Badge Buddies program? Here are a few other ways:
Purchase swag! Press Press Merch has created a whole line of apparel just for us and our buddies. Hoodies, crewnecks, and more- and 100% of proceeds go back to Badge Buddies program needs! Hurry- online sale closes 10/18/21! Click here to SHOP! 
Donate to the program! You can donate directly through the West End Center for Youth website and add a note where you would like your money going: Badge Buddies, general fund, you name it! You can also sponsor a buddy for $25 so that our kids and cops enrolled in the Badge Buddies mentorship program do not have to pay a dime to run the race they've been training for the past several weeks. CLICK HERE TO DONATE DIRECTLY TO WEST END CENTER FOR YOUTH! 
THANK YOU FOR YOUR SUPPORT! For media inquiries or questions, please send an email t to [email protected], thanks!