Summer 2021 Programs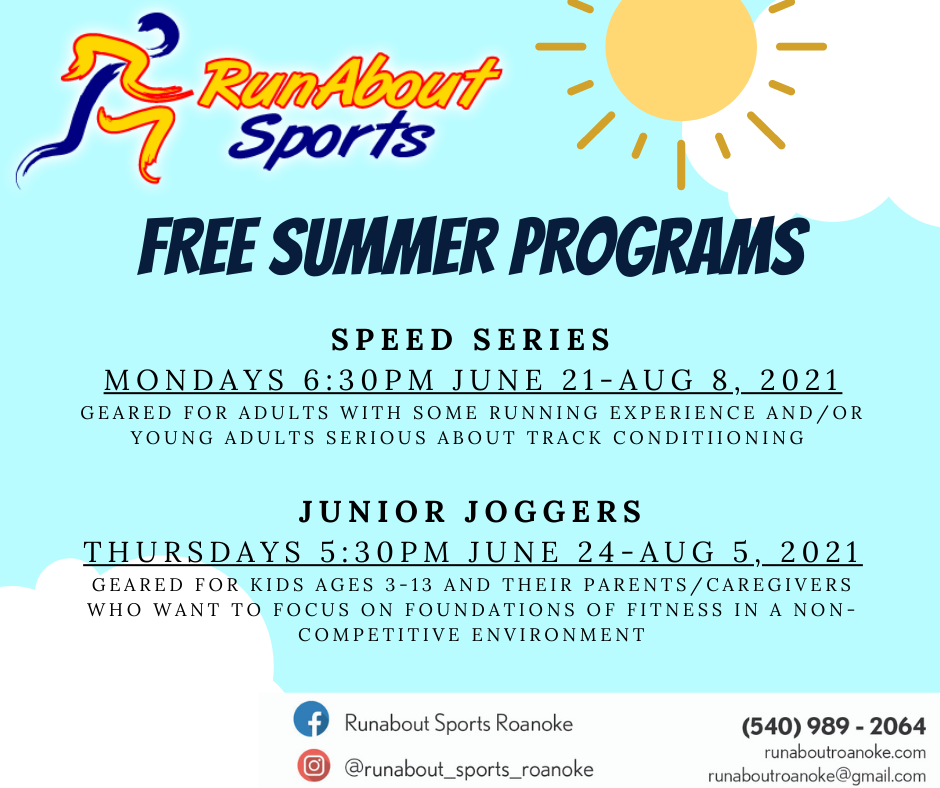 Join us for one or both of these FREE summer fitness programs! Read program descriptions and follow the corresponding link to register. Programs are free but registration is required. 
Summer Speed Series
Join us in-person or virtually for the first in the return of our challenging and fun Summer Speed Series! Geared toward runners ready to push their fitness limits with certified run/strength coach Trey Fisher, your inner athlete will love the array of anaerobic workouts that await you this summer!
Participation is FREE but registration is required. Sign up and join us!
Register for Summer Speed Series
Junior Joggers
We are thrilled to announce our first ever FREE family-oriented running club series (geared toward kids but "kids" of all ages are invited!).
Kids ages 3-13 and their parents/caregivers are invited to join this family-friendly FUN workout program. Participants should wear running shoes and fitness attire to each workout and bring water and a towel as well as a positive attitude for having fun! Program design based on principles of physical literacy development on running mechanics as well as jumping, skipping, hopping, bounding, balancing, and agility for beginners of all ages and fitness levels. Children must be accompanied by an adult. No dogs, strollers, or wheeled-devices on this track per rubberized track regulations.